BLOG DO PEREIRA
E
REVISTA BRUCE LEE
MANIA
JUNTOS!
BRUCE LEE MANIA MAGAZINE FROM SPAIN
AND THE PEARTREE´S BLOG TOGHETER!
Pela primeira vez, uma revista sobre o maior astro do mundo das artes marciais está sendo publicada na Espanha sem fins lucrativos, onde um grupo de historiadores, colecionadores, fãs e demais pessoas engajadas a manter vivo o legado do "Pequeno Dragão" se unnem para lançar esta revista.
Por primera vez, una revista sobre la estrella más grande en el mundo de las artes marciales se publica en España sin fines de lucro, donde un grupo de historiadores, coleccionistas, aficionados y demás personas dedicadas a mantener vivo el legado del "Pequeño Dragón" es unnem el lanzamiento de esta revista.
For the first time, a magazine about the biggest star in the martial arts world is being published in Spain nonprofit, where a group of historians, collectors, fans and other people engaged to keep alive the legacy of the "Little Dragon" joins to launch this magazine.
Pereira diz: É com grande orgulho que o Blog do Pereira fecha esta parceria com a revista espanhola por intermédio de Andrew Dasz para traduzir suas matérias para o Português e inglês.
Pereira dice: Es con gran orgullo El blog del Pereira hace asociación con la revista española por Andrew Dasz para traducir sus historias en Portugués e Inglés.
Pereira says: is a great honor to get togheter with Bruce Lee Mania magazine thanks to Andrew Dasz contacts. Now we are able to translate the articles to portuguese and english!
BRUCE LEE : AS PRIMEIRAS COREOGRAFIAS
(PARTE 1)
BRUCE LEE: THE FIRST COREGRAPHIES
(PART ONE)
AGRADECIMENTOS ESPECIAIS POR ENVIAR OS TEXTOS EM ESPANHOL:
SPECIAL THANKS FOR SENDING THE TEXTS IN SPANISH TO:
Andrew Dasz Actor/Fight Choreographer
http://www.imdb.com/name/nm3388759/
andrewdasz@gmail.com
(852) 9425 8276
Hong Kong
A primeira coreografia nos filmes de Bruce pode ser visto em seu primeiro filme, quando ainda não tinha 10 anos ...
Obviamente não tinham técnicas marciais, mas mostrou a personalidade do pequeno dragão.
Há várias cenas em seus filmes, quando ele era apenas uma criança, onde naquela época ninguém imaginava que depois de 20 anos se tornaria o praticante de Kung Fu e Actor e mais famoso artista marcial no mundo.

The first choreography in the films of Bruce can be seen in his first film, before he was 10 years old. ...Obviously they had no martial techniques, but showed the personality of the little dragon.
There are several scenes in his films when he was just a kid, where at that time no one imagined that 20 years later would become the practitioner of Kung Fu and most famous actor and martial artist in the world.

KID CHEUNG (A.KA. "MY SON , AH CHUNG " - 1950)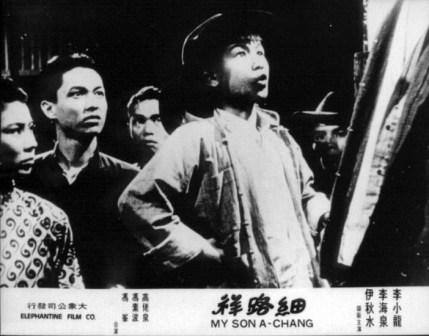 Neste filme não há brigas, mas Bruce mostrou um carinho especial para a câmera e começou a mostrar que a câmera também o queria.
Aqui era apenas uma criança, e realmente o seu papel neste filme foi muito interessante ... Mas pouco tinha a ver com o que no futuro viria se tornar o Rei do Kung Fu.
Neste filme, Bruce Lee contracena com seu pai na vida real: Lee Hoi Chuen.

There were no fight scenes in this movie, but Bruce started to show a great love for cameras and the cameras for him. he was just a kid, and his role was very interesting , but there was not much with what Bruce would become in the future. He also played with his real father in this movie.
Thiago Pereira, posa com uma fita VHS que ganhou de seu Mestre Julio Camacho no início da década de 2000 por ocasião de obras em seu local de treino de Ving Tsun(Mo Gun)....

Thiago Pereira shows a VHS tape that his Master Julio Camacho gave to him in the beggining of the 2000 years ....
...Trata-se do documentário "THE REAL BRUCE LEE", onde cenas do filme "My Son, Ah Chung" de 1950 são exibidas e explicadas.

...The tape is "THE REAL BRUCE LEE" a commented documentary showing some scenes of this movie: "My Son, Ah Chung" from the '50´s.
Acompanhe abaixo algumas cenas do documentário: "THE REAL BRUCE LEE"
Watch some scenes from "THE REAL BRUCE LEE"
Wreching CREW (1969)
Bruce Lee foi o coreógrafo da produção de 1969, nos créditos aparece como "
Karate Advisor
".
Colaborou também treinando as atrizes Sharon Tate e Nancy Kwan.
Bruce Lee coreographed the fight scenes in this production from 1969. In the credits he appears as "karate advisor". he also trained the actresses Sharon tate and Nancy Kwan.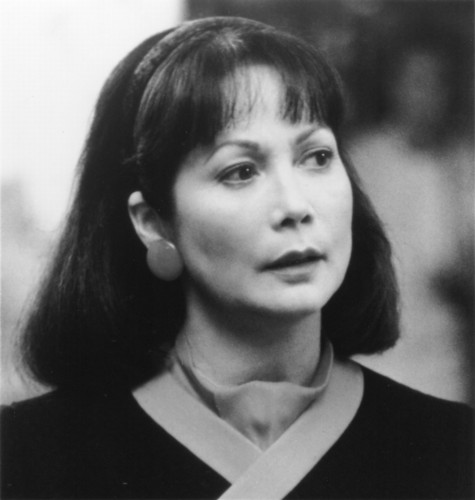 Nancy Kwan(foto) é a mesma atriz que tinha um papel secundário no filme
Dragão: A História de Bruce Lee
, era a dona do restaurante onde Bruce (interpretado por Jason Scott Lee)trabalhava. O filme dirigido por Rob Cohen no ano 93.
Nancy Kwan(photo) also played some decades later, the owner of the chinese restaurant in Rob Cohen´s "Dragon: The Bruce Lee Story" from 1993.
Bruce Lee usando estilosas calças brancas, dá uma força a Sharon.
Bruce with a very cool white trousers supports Sharon Tate!
As coreografias não são mal concebidas, mas a mobilidade dos atores é muito pobre, eram os anos 60, quando poucos sabiam Kung Fu e Hong Kong estava começando a fazer produções de qualidade aceitável.
Também os diretores e operadores de câmara ficaram talvez mais perdidos do que os artistas .
The fight scenes was not so bad, but the actors was not so good. That was the '60s and just a few people knew Kung Fu well. Hong Kong was just starting to make some good productions. And in this one, the camera operators and the directors looked very confused with the fight scenes.
Curiosamente você pode ver vários artistas marciais da época entre eles estão Ed Parker, Chuck Norris (sem a barba típica) e Joe Lewis, certamente é fácil entender por que Bruce teve relações profissionais com eles mais tarde, esta produção certamente serviu para fazer um bom contato no mundo das artes marciais e filmes os EUA.
You can also find Ed Parker, Chuck Norris and Joe Lewis in this production. So, you can understand how Bruce Lee made some real good contacts for the future in his martial arts carreer.
Continuamos ainda esta semana com a continuação da matéria! Acessem :
REVISTA BRUCE LEE MANIA
THIS ARTICLE WILL CONTINUES IN THIS WEEK. FOR A WHILE TAKE A LOOK ON:
BRUCE LEE MANIA MAGAZINE
MOY YAT VING TSUN RIO DE JANEIRO
(BARRA/MÉIER/COPACABANA)
3150-5148