Ving Tsun Kuen Kuit Suen Hak
[Seal Engravings of Ving Tsun Kuen Verses]
"Ving Tsun Kuen Kuit Suen Hak" -
os provérbios marciais do Ving Tsun
fonte: BLOG DO NUCLEO BELO HORIZONTE
font: MYVT Belo Horizonte School
Aproveitando a reunião de um prestigiado círculo marcial, a comitiva brasileira da mais recente viagem aos EUA, liderada por Si Gung Leo Imamura, teve a oportunidade de lançar mais uma inédita empreitada do legado de Grão-Mestre Moy Yat: o lançamento do pôster "Ving Tsun Kuen Kuit" - os provérbios marciais do Ving Tsun - expondo em papel os 51 selos da famosa obra produzida em pedra ainda nos anos 60 e 70, em Hong Kong.
O autor desta produção gráfica é o Mestre Leonardo Mordente, discípulo do Mestre Leo Imamura e criador do projeto A Bordo do Junco Vermelho. Com o total apoio do filho de Grão-Mestre, Mestre William Moy, a viagem de 2014 aos Estados Unidos girou em torno desse lançamento.
Taking advantage of the meeting of a prestigious martial circle, the Brazilian delegation's most recent trip to the US, led by Si Gung Leo Imamura, had the opportunity to launch another unprecedented work on the Grand Master Moy Yat legacy: the launch of the poster Ving Tsun Kuen Kuit Suen Hak [Seal Engravings of Ving Tsun Kuen Verses]- exposing paper 51 stamps of famous work produced in stone still in the 60s and 70's in Hong Kong.
The author of this graphic production is the Master Leonardo Mordente, disciple of Master Leo Imamura and project creator of Aboard the Red Junk. With the full support of the Grand Master's son, Master William Moy, the 2014 trip to the US was around this release.
As imagens foram selecionadas a partir de selos obtidos a partir de duas fontes: prestação direta dos selos, obtidos maio 2014; e reproduções dos selos impressos no Ngau Gu Jaai Yan Po [Catálogo de Selos do Studio os Palaeophiles '], em fevereiro de 1976. Eles foram, então, proporcionalmente ampliada e cuidadosamente apresentada sobre a mesma superfície, com o resultado pretendido de promover a avaliação da educação formal contrastes e correlações entre eles, assim como os olhos de uma simplesmente agradável e, claro, informando aqueles que sabem ler chinês (em especial das suas antigas formas de escrita).
The images were selected from stamps obtained from two sources: direct rendering from the seals, obtained in May 2014; and reproductions from stamps printed at the Ngau Gu Jaai Yan Po [Catalog of Seals of the Palaeophiles' Studio], in February 1976. They were then proportionally enlarged and carefully displayed over the same surface, with the intended result of promoting the appraisal of formal contrasts and correlations between them, as well as simply pleasing one's eyes and, of course, informing those who can read Chinese (specially its ancient forms of writing).
(1.o dia: Encontro com o Mestre Miguel Hernandéz)
(1st day: Meeting with Master Miguel Hernandez)
Mestre Miguel Hernandéz(foto) é há décadas o anfitrião dos brasileiros em Nova York, recebendo sempre em sua casa os membros da família kung fu do Brasil.
Após o típico yam cha (desjejum chinês) e a visita em sua escola, no Brooklin, ele foi o primeiro norte-americano a apreciar o novo projeto sobre os Kuen Kuit.
Master Miguel Hernández (photo) is for decades the host of Brazilians in New York, always getting in his home members of the kung fu family of Brazil.
After the typical yam cha (Chinese breakfast) and a visit at his school in Brooklyn, he was the first American to appreciate the new project on the Kuen Kuit.
(Segundo dia : Encontro com Mestre William Moy e Sr Michael Wong)
(2nd day: Meeting with Master William Moy and Mr Michael Wong)
A Moy Yat Ving Tsun do Mestre William Moy está situada na região do Queens de Nova York. A comitiva brasileira foi ao encontro do herdeiro de Moy Yat para fazer a mostra do novo projeto.
Vale ressaltar que o Mestre William Moy co-lidera essa nova empreitada, por ter autorizado realizar o registro e selagem das pedras da obra Kuen Kuit .
Moy Yat Ving Tsun of Master William Moy is located in Queens New York area. The Brazilian delegation was to meet the heir of Moy Yat to show the new project.
It is noteworthy that the Master William Moy co-leads this new project, for allowing perform the registration and sealing of the Kuen Kuit work stones.
(Quarto e quinto dia: Philly)
(5th day: PHILLY)
Si Baak Gung Pete Pajil sempre foi um grande apoiador dos projetos da MYVT Martial Intelligence e dessa vez não foi diferente com o pôster e os futuros lançamentos gráficos da obra Ving Tsun Kuen Kuit, permitindo uma delongada e rica palestra de Leonardo Mordente sobre o tema.
Si Baak Gung Pete Pajil has always been a great supporter of the projects from MYVT Martial Intelligence and this time was no different with the poster and future releases of graphics Ving Tsun Kuen Kuit work and allowing a long and rich lecture by Leonardo Mordente on the subject.
(Sexto dia: Econtro com Si Baak Gung Henry Moy)
(6 th Day: Meeting with Si Baak Gung Henry Moy)
Mestre Henry Moy é um respeitado discípulo de Grão-Mestre Moy Yat que começou na família kung fu ainda em Hong Kong, tendo ele também migrado nos anos 70 para Nova York.
Sua escola está estabelecida no Brooklin há anos e ele é muito respeitado pelo círculo marcial chinês. A gentileza comum a todo grande mestre permitiu que o Mestre Leo Imamura e seu discípulo, Mestre Leonardo Mordente, palestrassem para os discípulos e alunos do Si Fu Henry Moy.
http://www.vingtsunkuenkuit.com/
Master Henry Moy is a respected disciple of Grand Master Moy Yat which began in kung fu family still in Hong Kong, and it also migrated in the 70s to New York.
His school is established in Brooklyn for years and he is well respected by the Chinese martial circle. Kindness common to all great teacher allowed the Master Leo Imamura and his disciple, Master Leonardo Mordente, made a lecture to the disciples and students of Si Fu Henry Moy.
http://www.vingtsunkuenkuit.com/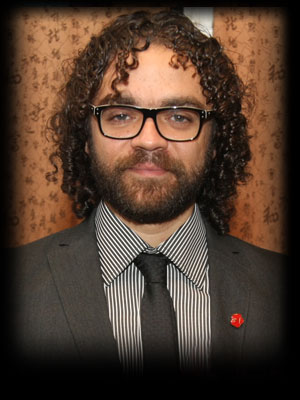 Mestre Leonardo Mordente vai expor seu projeto no Rio de Janeiro pela primeira vez no próximo dia 13 . Além disso estará conosco para que possamos conversar mais ao longo dos dias do evento que contemplam a visita de Mestre Leo Imamura ao Rio de Janeiro.
Master Leonardo Mordente will show his work on March,13 during the visit of Master Leo Imamura to Rio. He'll be with us during the days of the event to talk and practice.
PARA SABER MAIS SOBRE O EVENTO:
To Know More about this event:
THE DISCIPLE OF MAST
ER JULIO CAMACHO
Thiago Pereira "Moy Fat Lei"
moyfatlei.myvt@Gmail.com